Your holidays in la Trinité sur Mer
Welcome on holiday in la Trinité sur Mer !

The tourist office of La Trinité sur Mer propose you to download a touristic guide about La Trinité sur Mer and its surrounding. Experiences to live, good plans, magical places, for a weekend, a week or more ... From the islands to the Gulf of Morbihan, from the Quiberon peninsula to the river of Etel and the wild dunes of Erdeven, from Carnac to Auray ... Let yourself be surprised by the sublime Quiberon Bay!
La Trinité sur Mer and its history

During several centuries, the commercial harbour activity increased thanks to its commercial exchanges with England, the Antilles and also South America. In the 20th century, La Trinité sur Mer becomes a wellknown harbour and a famous spot for regattas and offshore races. Today, it is the home port for renowned skippers and famous sailors whose maxi-trimarans can be admired on the quays.
Take a walk on the pontoons, have a drink on the terraces, stroll through the streets, buy your fresh fish at the fish market and shop at the local market ... In Trinité sur Mer, take the time ;-)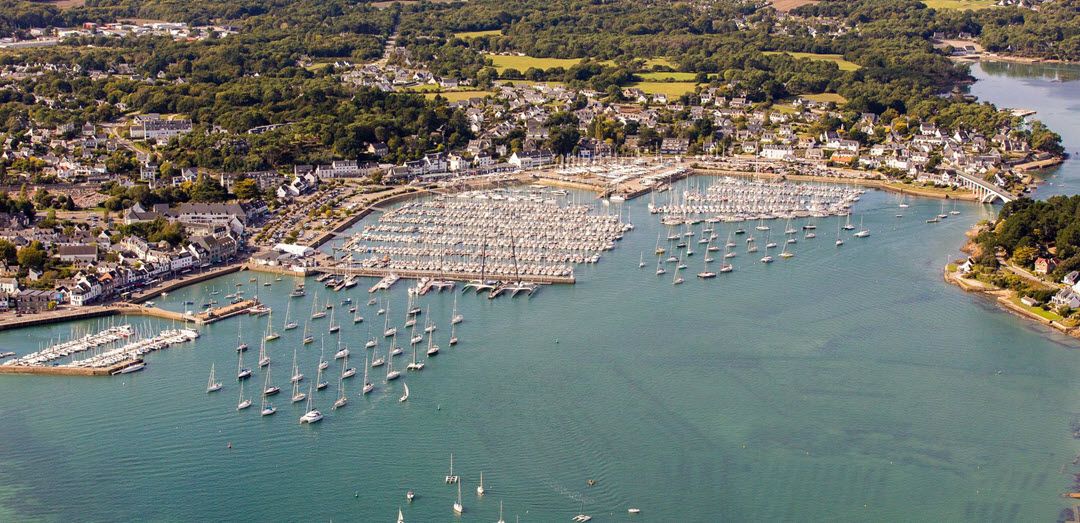 © Simon Bourcier
Strolls through the countryside and on the sea
Take the various pedestrian paths to discover the historic and natural heritage of La Trinité sur mer :

Touristic visits and tours
In the surroundings of La Trinité sur Mer, discover the ports, typical villages, small picturesque cities or cities of art and history : Auray, Carnac, Vannes, Sainte Anne d'Auray, Locmariaquer, Quiberon...
Discovery tours and guided visits are proposed to better discover the cultural and history heritage of the South of Morbihan.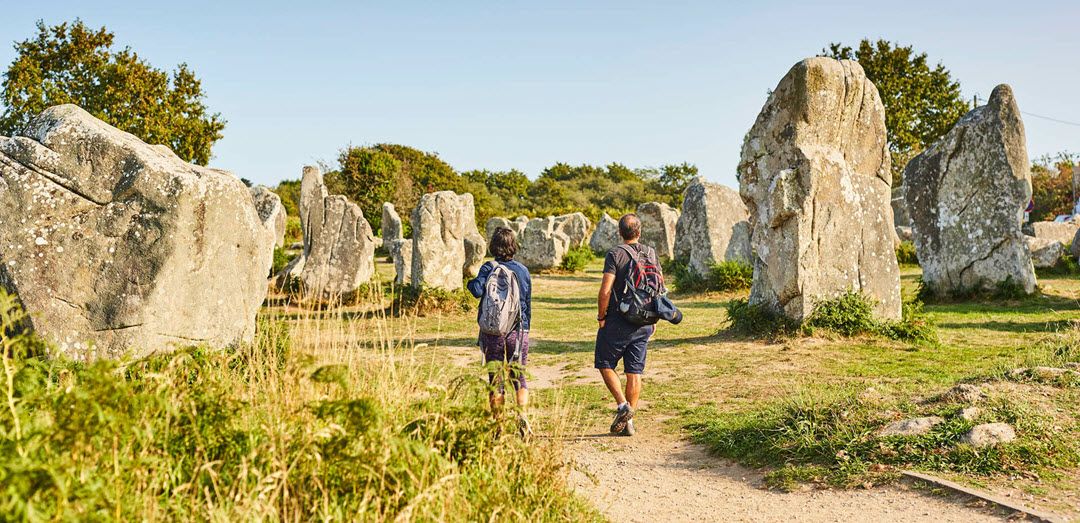 © Alexandre Lamoureux
Leisures for kids, outdoor activities and outings with family
Museum and heritage visits, animal parks, hiking in nature, sport activities, leisure parks... Whether outdoor or indoor, the choice of outings and leisure is large to enjoy good moments with family or friends during your stay in South Morbihan.
Nautical leisures,surfing, cruises to the islands
With its access to the bay of Quiberon, La Trinité sur mer is a priviledged spot for all water activities and the discovery of the nearby islands. Cruises to Houat, Hoedic or Belle-île en mer, excursions by boat in the Gulf of morbihan are available with a departure from Locmariaquer. Boat trips with a skipper. Sailing, surf, kayak, scubadiving, fishing, windsurf, paddle, yachting... : a multitude of leisure activities for you from La Trinité sur Mer to Quiberon !